TYPICAL PROCESS LAYOUT
WEEE processing, a typical process
Automated recovery of valuable materials from used electrical goods.
1
CP Sizing Screen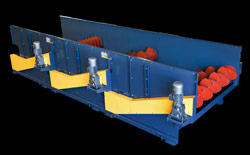 High throughput and highly durable sizing screen, with a modular design enabling the screening area to be as long as required.Download Product PDF
2
High Capacity Air Drum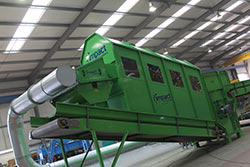 Using adjustable air direction and air velocity to separate materials by their own weight in a highly compact footprint design.
3
Fines Trommel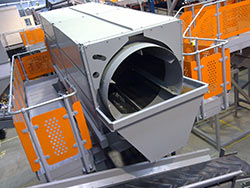 To screen the smaller particles with the screen sections being changeable depending on the output size required.
4
CP Screen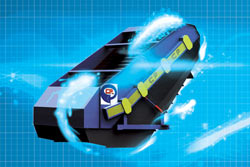 High throughput Screen with on-the-fly speed and angle adjustment to vary the split of 3D and 2D materials as well as a Fines removal, these units can also be fitted with different surface materials depending on the material being processed to maximise separation efficiency.
5
MSS Optical Sorters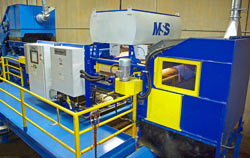 Optical Sorting Near-Infra-Red technologies to sort and clean up material streams for separated plastic types, glass by colour, paper, cardboard, wood, metals and WEEE. MSS optical sorters can provide up to 5 outputs from a single unit when utilising the Twin eject and Dual pass systems.Download Product PDF