TYPICAL PROCESS LAYOUT
MSW & MBT material recovery, typical process
High Throughput, High Availability and High Recovery levels, are all achievable with the right design and the right equipment.
1
Heavy duty In-feed Conveyor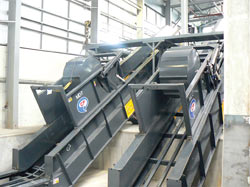 High-quality durable conveyor – tough and sturdy to perform under the harshest conditions for many years.
2
Krause Trommels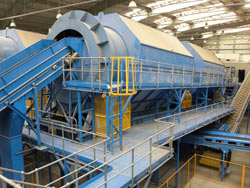 A revolving screened cylinder to separate material by size with adjustable screening capabilities, increases system capacity and throughput.
3
High Capacity Air Drum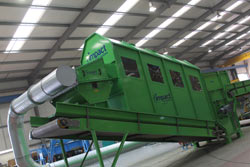 Using adjustable air direction and air velocity to separate materials by their own weight in a compact footprint design.
4
MSS Optical Sorters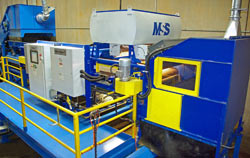 Optical Sorting Near-Infra-Red technologies to sort and clean up material streams for separated plastic types, glass by colour, paper, cardboard, wood, metals and WEEE. MSS optical sorters can provide up to 5 outputs from a single unit when utilising the Twin eject and Dual pass systems.
5
Balers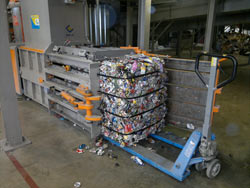 A complete range of balers for all requirements and material types.