TYPICAL PROCESS LAYOUT
Construction & Demolition C&D typical process
"Built to last" is a phrase synominous with CP Group equipment, below is one example of a process to handle Construction & Demolition material.
1
Heavy duty In-feed Conveyor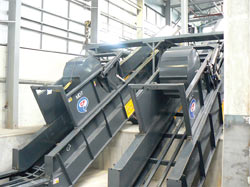 High-quality durable conveyor – tough and sturdy to perform under the harsh conditions of C&D recycling for many years.
2
Magnet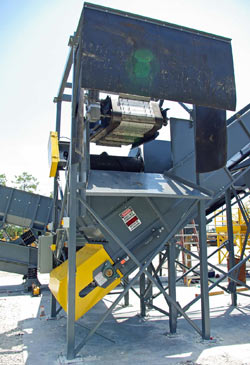 Magnet for high volume ferrous separation and recovery, tough and rugged design that performs under the harshest conditions.
3
Krause Trommels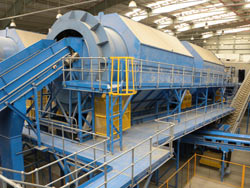 A revolving screened cylinder to separate material by size with adjustable screening capabilities, increases system capacity and throughput.Download Product PDF
4
MSS CIRRUS™ Optical Sorter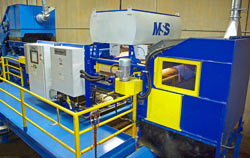 Our newest optical sorter, using new high-resolution NIR/colour sensor providing the ultimate separation performance for woods, plastics and other applications.