TYPICAL PROCESS LAYOUT
WEEE processing, a typical process
Automated recovery of valuable materials from used electrical goods.
1
In-feed Conveyor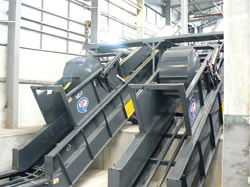 High-quality durable conveyor – tough and sturdy to perform efficiently for many years.
2
Magnet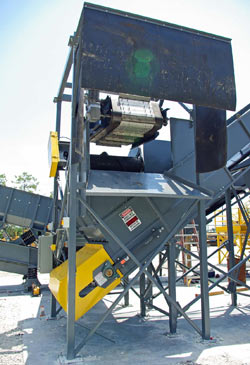 Permanent magnet for quick and efficient separation and recovery of ferrous material from the stream.
3
MSS L-VIS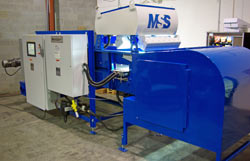 State-of-the-art optical sorter with high resolution colour camera provides accurate separation of small particles by colour and shape such as plastic flake and pellets, e-scrap fines, metal scrap.